The Genset Model of 75-150kw Soundproof Genset Diesel is SMDK-150GF (Soundproof with Fuel Tank). The Output Frequency of Soundproof Genset Diesel is 50HZ. Frequency Stabilization Time of Soundproof Genset 75kw is ≤3s. Low Noise Genset Size is 2700X1240X1760 (L×W×H mm) .
Power Generator, Generator, Silent Diesel Generator,Diesel Generator,Natural Gas Generator,Diesel Genset
Genset Model:SMDK-150GF (Soundproof with Fuel Tank)
Output Type:AC Three Phase
Brand Name:SUANMA power
Rated Power:150KW/187.5kva
Standby Power:165KW/206.25KVA
Rated Voltage:400/230V
Rated Current:270A
Frequency:50HZ
Speed:1500 rpm
Power factor:0.8
Soundproof Type Dimension(mm): 2700X1240X1760
Weight(kg):2930

Engine Brand:CUMMINS
Engine Model: QSB6.7-G4
Configuration:4-Cycle;In-line,6-Cylinder
Displacement (L):5.9
Bore x Stroke(mm):102 * 120
Compression Ratio:17.3:1
Lubricating oil capacity(L):16.4
Fuel Consumption:215 g/kw.h
Cooling System:Water-cooled
Output Power(Kw):150
Starter Motor :DC24V

Alternator:SUANMA (Stamford Technology)
Model:SMI-150
Phase:3
Wiring:Three-phase four-wire, Y-type connection
Protection Grade:IP23
Exciter type:Brushless self-excitation
Insulation Grade:H
Voltage Adjust range:≤±5%
Alternator efficiency:96.8%

Controller: Smartgen HGM6110N
Support for English language displaypanel over-current protection, overload protection, low oil pressure protection, high water temperature protection, under-frequency protection and other full-range real-time monitoring unit running

Warranty:12 Months/One year
Certificate:ISO9001:2008 CE
The stability of the output voltage:±1.5%
Output frequency stability:±1.0%
Operating life before overhaul :30000
Number of batteries :2
Battery capacity :80Ah

Standard configuration:
1.The Generator Sets include: engine (diesel filter, air filter, oil filter, self-charging system), radiator, generator, MCCB, unit control panel (with self-starting self-protection LCD) Public base, shock absorber, bellows, muffler, fuel tank,Soudproof Canopy,engine heater,the above pieces are equipped with diesel generator set.
2.Accessories: battery, battery cable, random spare parts and toolbox .
3.Random technical documents: User manual (original technical documents of Diesel Engine and generator, installation manual, generator set manual, etc.)
Optional:
ATS
PMG
Trailer
Soundproof Canopy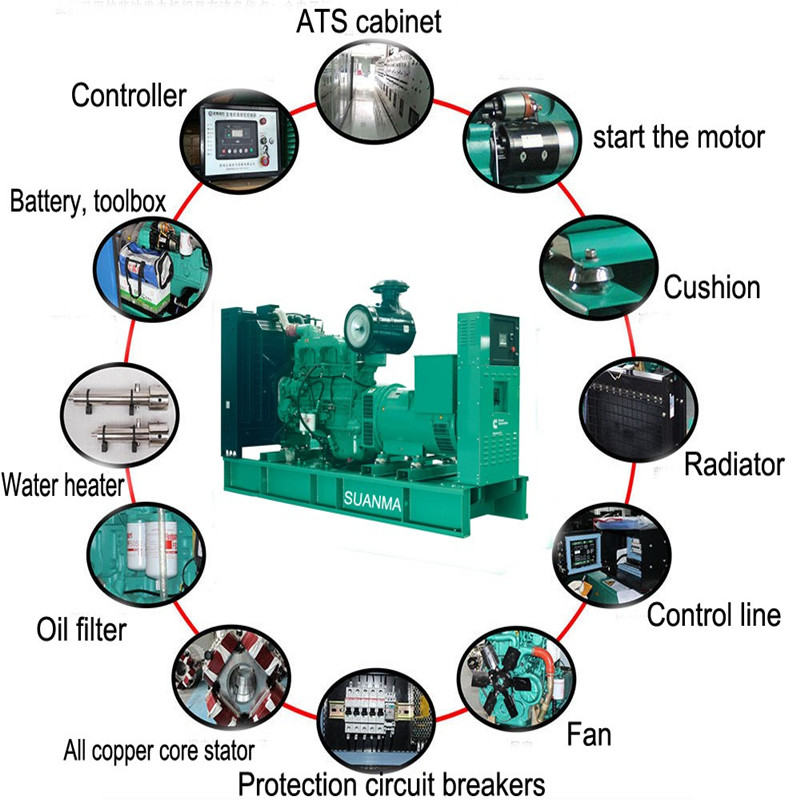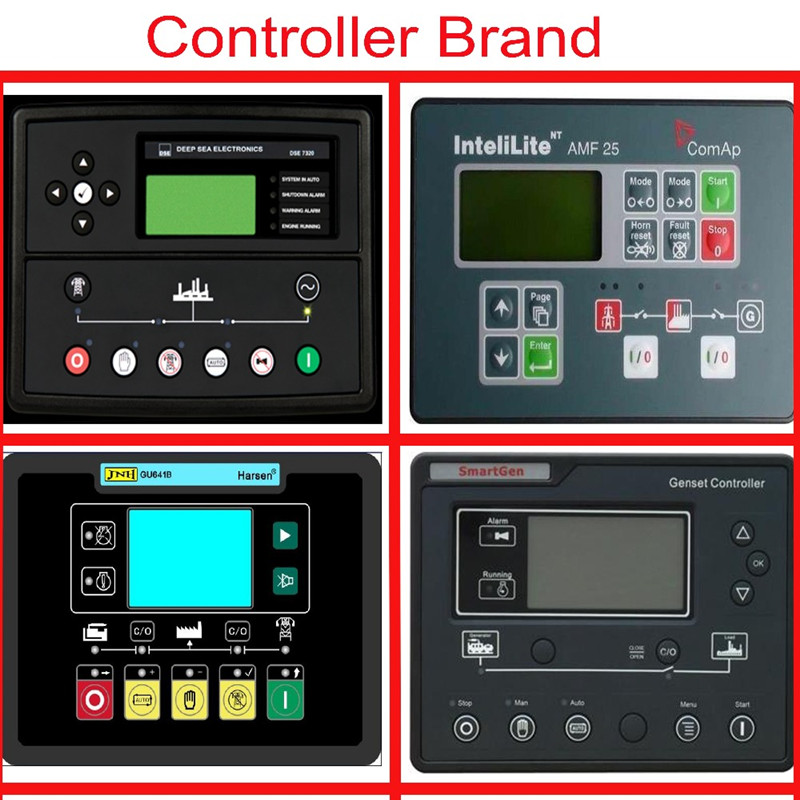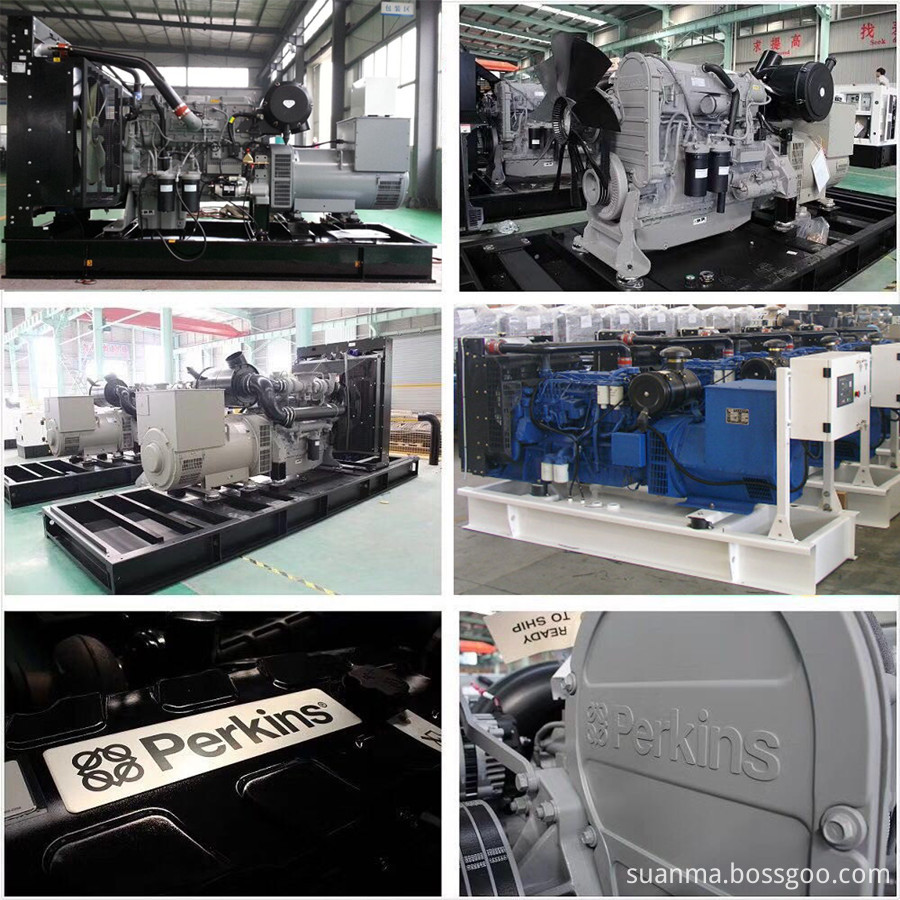 Our Service Pledge:
The company will meet the needs of users for the purpose of long-term users with pure spare parts, technical advice, to guide the installation, free debugging, unit transformation and personnel training. After receiving the quality of customer feedback, within 24 hours to make a reply or sent after-sales service personnel, as soon as possible to reach the scene, so that users are not satisfied with the service does not stop.
Service system:
First, pre-sale service
Professional engineers to provide users with pre-sale technical advice and planning supporting guidance, such as unit selection, matching, room design, to answer the user in the course of the problems encountered and provide relevant technical guidance.
Second, the sale of services
I received the user immediately after receiving the notice to send a professional technical staff to the installation site to know the installation and commissioning of the unit, and with the user to do the acceptance work.
Third, after-sales service
1, to provide free room design, power distribution design;
2, free guidance installation, commissioning;
3, free of charge for the user's operation and maintenance personnel for technical training and consulting;
4, to guide maintenance, maintenance;
5, the end user to establish customer files, tracking services, regular inspection, life-long maintenance;
6, the company perennial to provide pure spare parts, and maintenance engineers at any time to provide you with technical assistance.
Note:
A, the warranty period: one year or cumulative operation of 1000 hours (whichever comes first), as a result of factory assembly negligence, or improper selection of design and raw materials and other reasons due to damage to parts or other units of the fault, The supplier is responsible for the warranty.
B, diesel generators wearing parts, daily use of accessories, due to man-made errors, inadvertent damage caused by maintenance, are not covered in this warranty. All parts of the warranty period are provided at cost, provided by the service personnel to the customer site or in the factory factory to repair the unit, to normal use.
FAQ:
1. You are the factory or agents?
A: We are factory, established in 2001

2. What brand do you mainly diesel generator sets?
A: We are according to customer requirements can be customized customer wants diesel generator sets

3. What is your acceptable payment?
A: We can accept payment is T/T and L/C

4. How long is your delivery time?
A: Our delivery time is based on the number of orders and customer requirements to determine, the conventional type basically have ready

5. How long is your warranty?
A: One year or diesel generator running 1000 hours, whichever occurs first, and lifetime maintenance