30Nm3/h oxygen generator cylinder filling
Our oxygen generator is mainly used in factories, aquaculture oxygen gas production, oxygenation, dissolved oxygen, supporting the use of large ozone machines, for the disinfection, sterilization, algae removal of breeding ponds, etc.
The pressure swing adsorption PSA oxygen generator uses clean compressed air as raw material, uses high-quality zeolite molecular sieve as adsorbent, and produces oxygen from the air under a certain pressure. The purified and dried compressed air is subjected to pressure adsorption and decompression desorption in the adsorber. Due to the aerodynamic effect, the diffusion rate of nitrogen in the pores of zeolite molecular sieve is much greater than that of oxygen, nitrogen is preferentially adsorbed by zeolite molecular sieve, and oxygen is enriched in the gas phase to form finished oxygen. Then, after decompressing to normal pressure, the adsorbent desorbs the nitrogen and other impurities adsorbed to realize regeneration. Generally, two adsorption towers are set up in the system, one tower absorbs oxygen, the other tower desorbs and regenerates, and the opening and closing of the pneumatic valve is controlled by the PLC program controller, so that the two towers circulate alternately, so as to obtain oxygen with higher purity (93 %±3%).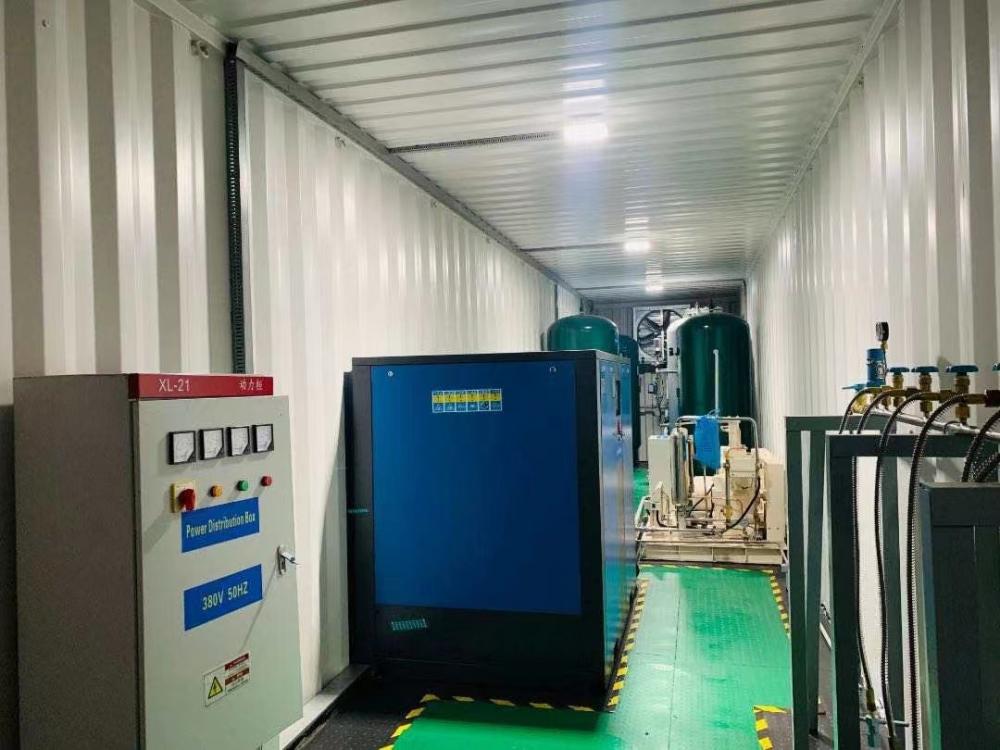 Why choose YangTian?
*Be your own supplier, customized.
*Mobile and flexible solutions
*Produce gas when and where you want
*Save your installation cost
*minimum maintenance .fully automatic operation

*Only quality compenents are used.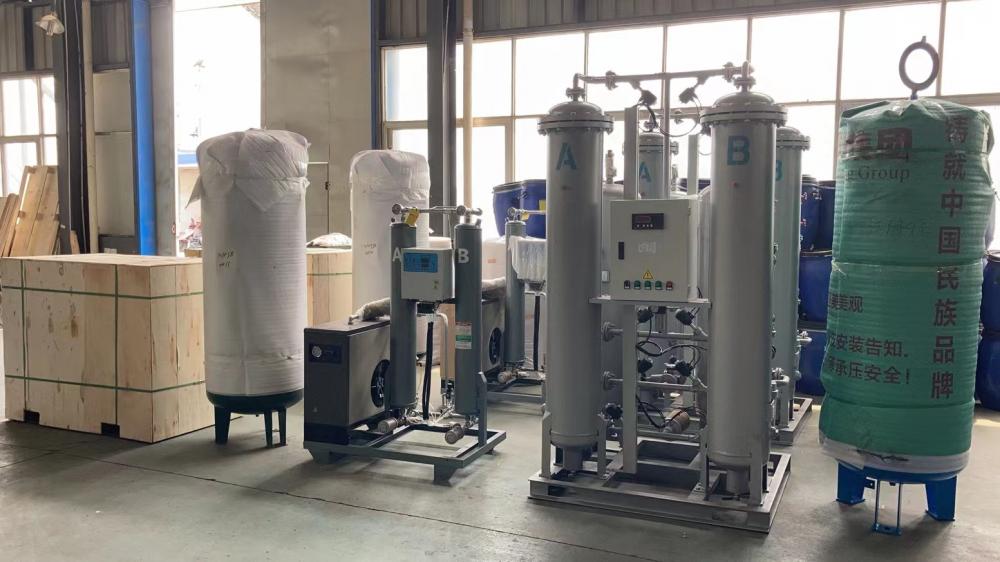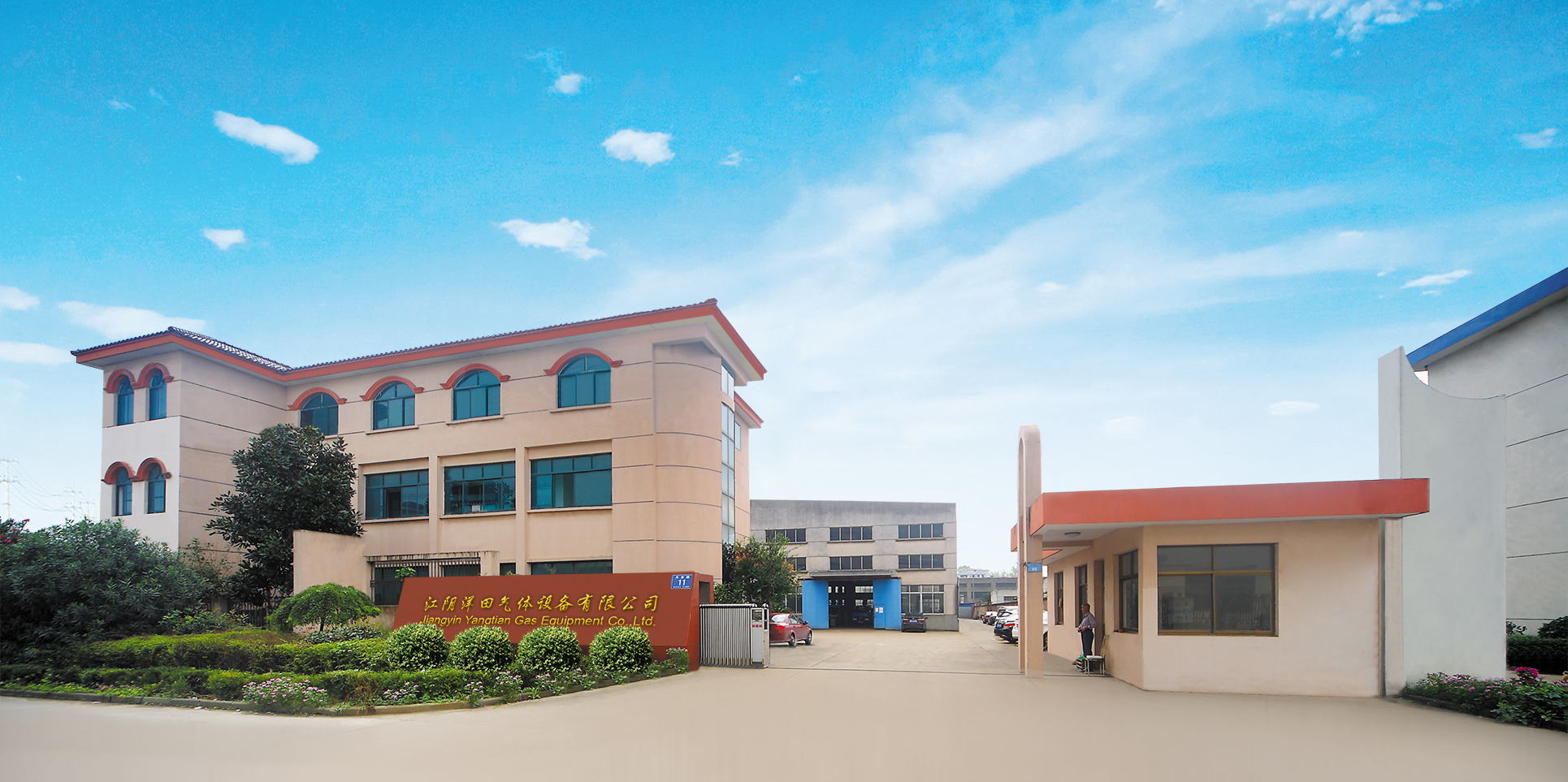 Jiangyin YangTian Gas Equipment Co., Ltd. Is located in the Industry zone of Jiangyin city, company is professionally engaged in development and manufacturer of gas equipment. And it is well-known as advanced technology, high quality and efficient service. Jiangyin YangTian Gas Equipment Co., Ltd. Is specialized in design, manufacture, sale and service of Air Separation Device, PSA Nitrogen Generator, Nitrogen Gas Purification Equipment, PSA Oxygen Generator, Ammonia Decomposition Hydrogen Device, Hydrogen Purification Device, PSA Hydrogen Generator, Nitrogen-Hydrogen Ratio Device, Air Compressor System, Cryogenic Vacuum Storage Tank, Liquid Storage Tank etc. products are widely used in Petrochemical, Chemical, Hear treat, Metallurgy, Glass, Food, Medicine, Electronics and Defence & Aerospace Industrial. Adhering to the philosophy of [Human Oriented, Pragmatic and Innovative, Client Oriented and Quality First", the company has been actively exploring and development new process and technologies and actively introducing advanced technologies and technological innovations from home and abroad. We look forward to work with you!